Upholstery and Furniture
Onyx can help you choose the right furniture and upholstery for any room, whether it is bespoke furniture designed specifically for the scheme or a piece of furniture sourced from a broad range of suppliers.
It is of utmost importance to ensure that the scale of the furniture fits into the room setting, as well as designing furniture to fit the client specific needs.
Onyx uses many local and UK based tradesmen for the manufacture of the furniture.
An upholstery service is also provided if a favourite piece of furniture requires a face-lift.
A snuggler chair specifically designed using an eye catching fabric to create a colourful feature in a large lounge.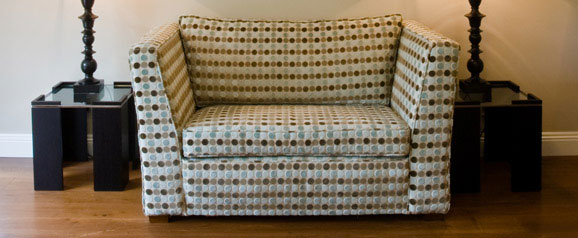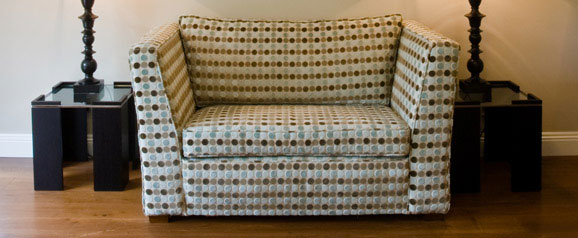 A bespoke sectional sofa designed to fit into a large family room, to accommodate a teenage family, friends and dogs.