ABOUT ONYX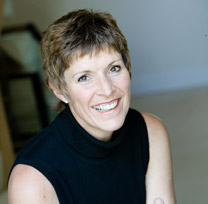 Onyx
"a semiprecious stone that is a fine-grained variety of translucent stone with beautiful bands of distinct colours. A gem"
For advice, tips, latest style ideas and trends follow Carol's BLOG >>>
Carol Cottrell, the founder of Onyx Interior Design grew up in a very artistic family and loved art, design and everything 'creative'.
After an early career in sales and management Carol moved to Los Angeles where she took the opportunity to follow her dreams and take her interior design qualifications. She then worked with a highly sought after design consultant in L.A. Carol admits it was a truly educational experience as she project managed many house renovations and complex refurbishments.
When the family returned to the UK she wanted to utilise the qualification and experience of the previous six years and apply them here. Initially she worked with a local interior design company on anything from one room
redecoration to major house redevelopments, but felt she wanted to create something different, so she launched Onyx Interior Design.
Her approach to design is different because Carol focuses on listening to her clients and creating designs that truly reflect their personal style and tastes – she enjoys working with her clients, to come up with ideas and solutions that really make a difference.
Onyx is about quality and to achieve this Carol works with the best tradesmen. She respects reliability, loyalty and expertise. She believes that each client is an individual and listening to what they want is of the utmost importance. Scale, space, colour, style and texture not to mention that all important budget, governs all she does.