KITCHENS
Kitchens are often the heart of the home, and probably the single most expensive purchase for your home.
Onyx aims to create a unique look to suit your family and culinary needs, and to design lighting and flow to optimise the best use for your kitchen.
BATHROOMS
Although bathrooms tend to be the smallest rooms in a house, they can be a quiet sanctuary to escape the rigours of daily life, or an area where children can spend hours playing with their bath toys.
Onyx can help you design the bathroom to meet your needs. There are many new designs and innovations available, and with the addition of exciting new tiles, finishes and handles, these transform bathrooms.
"How long is a minute, this can be dependent on what side of the bathroom door you're on"
Anon
A traditional kitchen with a contemporary twist, using a glass breakfast bar, dark wood and granite worktops add a mix of texture, colour and sparkle.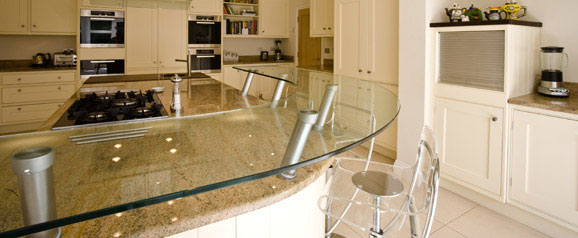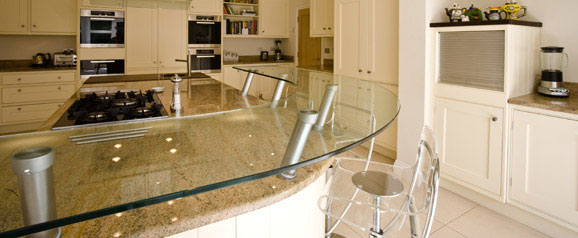 A wash basin in a teenage boys' en-suite bathroom, using wenge dark wood cabinetry to compliment the earthy metallic mosaic tiles.